Dentist—New Bedford, MA
Get to Know Dr. Alyssa Neelley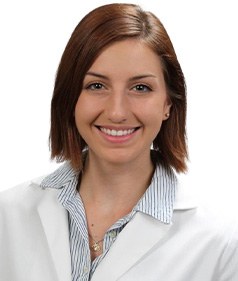 Dr. Neelley says that dentistry is a unique healthcare field because it combines science and art, and this is why she loves it. When a patient comes to see her, she can help them both functionally and aesthetically so they live a healthier life and feel more confident while doing so. For her, it's always extremely fulfilling! Before you have a chance to meet her in person, you can learn more about Dr. Neelley below.
Why Did You Decide to Become a Dentist?
Dr. Neelley had braces in high school, and her frequent trips to her orthodontist are what initially sparked her interest in dentistry. She loved how her orthodontist and her team were able to change the lives of their patients when it came to both their health and appearance. While in college, she was a member of the Pre-Dental Society for all four years, and she also went on two mission trips to Central America to help provide dental care for underserved communities. These experiences solidified her passion for dentistry.
Where Did You Study Dentistry?
After graduating from the University of California, Santa Cruz, Dr. Neelley earned her dental degree at the Roseman University of Health Sciences College of Dental Medicine. While there, she completed advanced studies in oral surgery and endodontics.
After dental school, she attended a one-year Advanced General Dentistry residency at Tufts University, and she was able to gain valuable experience treating more complex dental cases using advanced technology like soft tissue lasers, digital scanners, and sedation.
Today, she is an active member of the American Dental Association, Massachusetts Dental Society, and the Academy of General Dentistry.
Outside of the Dental Office, What Do You Like to Do?
At the end of the day, Dr. Neelley loves coming home and spending time with her fiancé as well as their dog, June, and cat, Poly. She likes to be outdoors and enjoys hiking, fishing, and rock climbing. You'll often find her practicing yoga, playing piano, and taking long road trips to visit her family in California as well.