Restorative Dentistry – New Bedford, MA
Make Your Smile Shine Again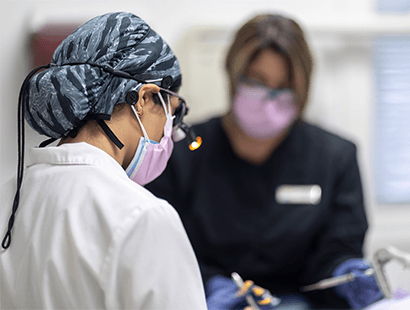 It's extremely common for everyone to need a little restorative dentistry at some point in their lives. Dental decay and damage seem to find us all, so if you're dealing with one or more injured teeth, know that the care you need is available right here at Clear Coast Dental. We can give you a custom-made restoration that helps your tooth look and feel like new again, ensuring that whether you're smiling or eating your favorite food, the last thing you'll be thinking about is your teeth! To learn more about your options and schedule an appointment, contact us today.
Why Choose Clear Coast Dental for Restorative Dentistry?
Every treatment custom-designed for each patient
Partnered with the best dental labs in New Bedford
Results guaranteed to look natural & last for decades
Tooth-Colored Fillings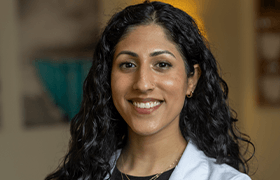 Fillings are the primary treatment we use to repair small to medium-sized cavities. After removing any decayed portions of enamel from a tooth, we literally fill in the gap. In the past, we would use a metallic mixture called amalgam to do this, but it has a dark gray color that makes it instantly stick out in anyone's smile. Plus, it can also make a tooth much more sensitive to hot and cold temperatures. Thankfully, we've solved both of these problems by switching to tooth-colored fillings.
Instead of amalgam, these fillings are made of a plastic-based composite resin. It comes in a wide variety of natural shades, so we can perfectly match it to any patient's smile so that the filling itself becomes practically invisible in the mouth. Also, because the material is also 100% metal-free, patients don't have to worry about increased sensitivity either, meaning their repaired tooth won't only look great, but feel great as well.
Dental Crowns
For teeth with extensive damage or decay, a dental crown can make it seem like it never happened. These are tooth-shaped restorations that fit over the top of compromised teeth, protecting the remaining natural structure while also bringing back its original shape, size, and appearance. Every crown we provide here at Clear Coast Dental is completely custom-made so that it blends seamlessly into a patient's smile both aesthetically and functionally. Our goal is to make our patients actually forget that they have a dental crown a few weeks after they've gotten one because it looks and feels so natural.
The process to design, fabricate, and place a crown involves attending two appointments. At the first, we'll prepare your tooth to fit the crown and take an impression of it that we'll send to a dental lab. You'll wear a temporary crown while your real one is being made. A week or so later, you'll return to our dental office, and we'll switch your temporary for your final crown.
Tooth Extractions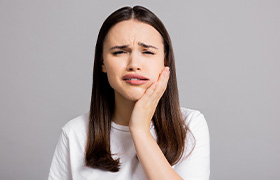 If it were left up to us, our patients would keep all of their natural teeth for their entire lives. Unfortunately, in cases of severe dental decay or damage, an extraction is sometimes the best choice to protect and preserve a patient's oral health. Using a combination of local anesthetic and a gentle touch, most patients don't even feel it when their tooth actually comes out! Afterward, if necessary, we can help patients quickly replace their tooth so that any time spent with an incomplete smile is kept to a minimum. To learn more about extractions and find out if you might need one, give us a call today.