Dental Crowns – New Bedford, MA
We Can Restore Your Broken Tooth
Here at Clear Coast Dental, our team is dedicated to educating our patients about preventive care so their smiles can stay healthy for life. However, sometimes tooth decay and damage can still occur even with diligent oral hygiene. When your smile is in need of repair, our team can create a personalized treatment plan to heal your tooth as conservatively as possible. Dental crowns are one of our most common and effective restorative dentistry options. If a part of your smile needs serious repair, contact our New Bedford office right away. It's always best to treat a damaged smile as soon as possible to prevent the issue from worsening, so don't be afraid to reach out to us if you notice an area of concern.
Why Choose Clear Coast Dental for Dental Crowns?
Results That Look Natural and Last for Decades
Every Treatment Personalized for Each Patient
Partnered with the Best Dental Labs in New Bedford
What Are Dental Crowns?
A dental crown is a custom-made cap that fits over the section of a tooth that is noticeable above the gumline. It's designed to recreate any lost dental structure and protect a vulnerable tooth from additional damage.
Crowns can be made from a wide variety of materials, such as metal alloys, gold, zirconia, all-ceramic, and porcelain fused to metal. Due to their lifelike appearance and high durability, we usually recommend all-ceramic crowns, especially if they're being placed over a tooth that is visible when you smile.
Do I Need a Dental Crown?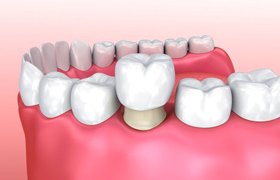 As an incredibly versatile treatment, dental crowns can serve many purposes. They might be used to:
Repair a tooth with decay that is too extensive for a filling alone
Protect and strengthen a tooth that has been treated with root canal therapy
Support a dental bridge that's replacing one or more missing teeth
Cover a single dental implant post
Improve the appearance of an aesthetically imperfect tooth
How Long Do Dental Crowns Typically Last?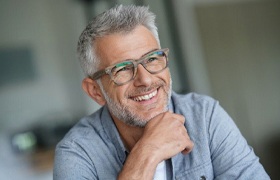 Even if your crown isn't made of metal, it can still last for more than a decade with the right aftercare. Here are some maintenance tips to prolong the lifespan of your crown:
Use a nonabrasive toothpaste and soft-bristled toothbrush to brush your teeth twice a day.
Floss every evening before bed.
Wear a protective mouthguard if you play sports.
Avoid chewing foods that are extremely sticky or hard with your crowned tooth.
Visit our office at least twice a year for a dental checkup and cleaning.
Don't use your teeth to open packaging or chew on inedible objects.
If you smoke or chew tobacco, consider quitting.
Are Crowns Covered by Dental Insurance?
The short answer is yes, but not always. It mainly depends on your reason for receiving the crown. If you're getting a crown for health reasons, such as to repair a severely broken tooth, chances are you'll be at least partially covered for it. On the other hand, if your crown is made solely for cosmetic reasons, you probably won't be offered any coverage.
Dental crowns are often considered a major restorative procedure, so your insurance will usually only cover up to 50 percent of the cost of the crown. However, not paying for a crown now could result in needing a root canal or even an extraction and tooth replacement later, both of which are significantly more expensive. Investing in a crown right when you need it could save you a lot of time and money in the long run.