Emergency Dentistry – New Bedford, MA
Toothache? In Pain? We Can Help!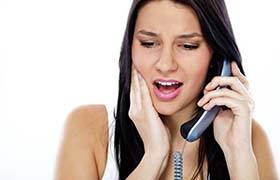 Usually, people are able to schedule their dental appointments weeks ahead of time. But when a dental emergency happens, many find themselves in the position of needing to seek out dental care right NOW. For the people of New Bedford, urgent dental care is always just a phone call away with Clear Coast Dental. We're ready to accept emergency patients, and we can even schedule same-day appointments so that no one ever has to be left waiting in pain.
Why Choose Clear Coast Dental for Emergency Dentistry?
Same-day appointments for emergency patients
Highly-skilled & experienced team
Accept and file for all insurances
How to Handle Common Dental Emergencies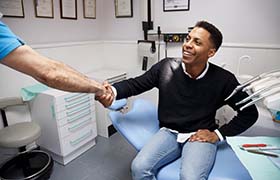 Whether you're dealing with a severe toothache or a knocked-out tooth, the best thing to do is call us right away when an emergency strikes. Waiting to get treatment will only allow the problem to get worse! When you call in, our team will help you take control of the situation and provide a few first-aid tips so you can gain some temporary relief before you're able to make it to our dental office.
Toothaches
Tooth pain can often stem from something being stuck in-between the teeth, so rinse and floss around the hurting tooth at first and see if this helps. If not, a cold compress placed directly on the face and/or an OTC medicine can lessen any pain.
Chipped/Broken Teeth
Try to recover as many pieces of the tooth that you can, put them in a safe container, and remember to bring them to our dental office. Cover the remaining tooth with some dental wax or a wet cotton ball to prevent the rough edge from scratching the mouth.
Knocked-Out Tooth
We can only replant a fully dislodged tooth about an hour or so after the initial accident, so in this situation, you need to work fast! Call us immediately, find the tooth, rinse it off, and try to place it back into its socket. If this isn't possible, it can be stored in a container with milk or saltwater--the tooth must remain wet to keep it alive!
Lost Filling / Crown
Find the restoration, give it a quick rinse, and try to place it back onto the tooth. A small dab of toothpaste can help with this. If it won't stay, put the restoration in a safe container and cover the tooth with either dental wax or a wet cotton ball.
How to Prevent Dental Emergencies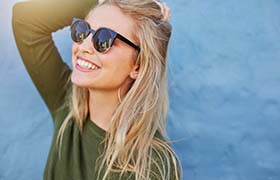 It only takes a few simple habits to drastically lower your chances of experiencing a dental emergency:
First and foremost, always wear a protective mouthguard whenever you play sports, regardless of whether or not the game involves physical contact!
Don't use your teeth as tools to open packages or bottles.
Don't bite down on extremely hard things like ice, rock candy, pens, pencils, etc.
Practice consistent oral hygiene to keep your teeth strong and decay-free.
Get routine checkups and cleanings at Clear Coast Dental so we can catch a small problem before it turns into an emergency later.
The Cost of Treating Dental Emergencies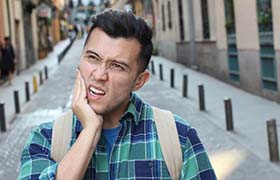 Every dental emergency is different from person to person, so there is no set cost for urgent dental care. We'll quickly evaluate your situation and determine the best way to get rid of your pain first, and then we can discuss your options for repairing your teeth. This could involve something as simple as a filling, or it might require that we remove and replace the tooth entirely. We can help you manage any large out-of-pocket costs with our flexible financing options.