Emergency Dentist — New Bedford, MA
Toothache? In Pain? We Can Help!
Usually, people are able to schedule their dental appointments weeks ahead of time. But when a dental emergency happens, many find themselves in the position of needing to seek out dental care right NOW. For the people who need an emergency dentist in New Bedford, urgent dental care is always just a phone call away with Clear Coast Dental. We're ready to accept emergency patients, and we can even schedule same-day appointments so that no one ever has to be left waiting in pain, so don't hesitate to give us a call!
Why Choose Clear Coast Dental for Emergency Dental Care?
Experienced Team Focused on Your Comfort & Health
Same-Day Emergency Appointments for Emergency Patients
We Accept & File for All Dental Insurances
What to Do in a Dental Emergency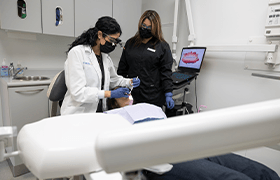 By nature, dental emergencies are typically sudden, alarming, and overwhelming. In the midst of these somewhat scary situation, it can make a world of difference if you already know what to do. Should you find yourself in any type of dental emergency, follow these steps:
Step 1: Call our office as soon as you can. The sooner you call us, the sooner we can schedule your emergency appointment. We're often able to see emergency patients the same day they call us.
Step 2: Get personalized first-aid instructions from our team. Over the phone, our experienced team will guide you through the steps to prevent further damage and manage your symptoms.
Step 3: See your New Bedford emergency dentist for an exam. When you arrive at our office, Dr. Akbar, Dr. Herr, or Dr. Luccio will see you right away to evaluate your condition.
Step 4: Make a personalized treatment plan. We'll review our findings with you and fully explain which treatments we recommend, including their estimated length and cost. Together, we'll work with you to create a personalized treatment plan that works for you.
Step 5: Get the fast, professional care you need right away. We've outfitted our office with the latest dental technology and our experienced team is proud to offer a wide array of dental services. Whether you need a filling, root canal, dental crown, or anything in between, we're ready to spring into action and restore your healthy, pain-free smile.
The Most Common Dental Emergencies
Whether you're dealing with a severe toothache or a knocked-out tooth, the best thing to do is call us right away when an emergency strikes. Waiting to get treatment will only allow the problem to get worse! When you call in, our team will help you take control of the situation and provide a few first-aid tips so you can gain some temporary relief before you're able to make it to our dental office. Below, you'll find important information about how to handle some of the most common dental emergencies we treat.
Understanding the Cost of Emergency Dentistry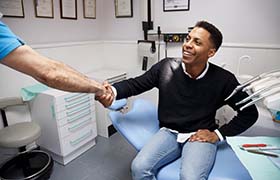 For some patients, the biggest stress of a dental emergency isn't the pain or the treatment; it's the bill! Our team at Clear Coast Dental goes the extra mile to ensure that's not the case. In fact, we take pride in making the entire treatment process – from the moment you call us to when it comes time to pay – as smooth as possible. If you'd like to learn more about the cost of emergency dentistry in New Bedford, you can read on or give our team a call.
Remember, Every Dental Emergency is Different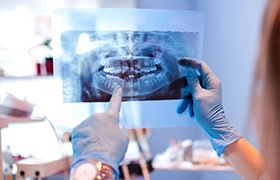 Every dental emergency is different from person to person, so there is no set cost for urgent dental care. We'll quickly evaluate your situation and determine the best way to get rid of your pain first, and then we can discuss your options for repairing your teeth. This could involve something as simple as a filling, or it might require that we remove and replace the tooth entirely. Once we determine which treatment is best, we can review the financial solutions available to you.
Does Dental Insurance Cover Dental Emergencies?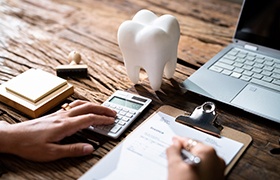 Fortunately, dental insurance often covers a portion of the cost. However, your exact coverage will depend entirely on your dental plan. For example, some patients have one covered emergency exam per year. It's also common for providers to cover between 50% and 80% of the cost of essential restorative care. Ultimately, the best way to determine if your dental insurance will cover emergency dentistry is by reviewing the fine print on your plan. Since we're in-network with several popular providers – including Aetna, BlueCross BlueShield, and Humana – we can help you better understand and maximize your benefits as well!
Other Ways to Make Dental Emergencies Affordable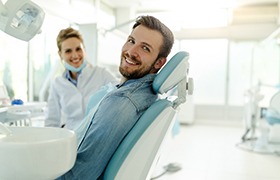 Dental insurance isn't the only financial solution we offer. Our New Bedford patients can also make their treatments more affordable with:
Flexible Financing – Third-party financiers, like CareCredit, ensure you won't have to pay for the entire cost of your treatment upfront. Instead, you can choose a payment plan that fits into your monthly budget (there are low-to-no-interest options too!).
Our In-House Membership Plan – When you become a member, you can enjoy benefits, like an emergency exam and X-rays, without annual deductibles, yearly maximums, waiting periods, and other red tape that comes with dental insurance.
Special Offers – Our special offers change periodically, but they all are made with one goal in mind: to lower your out-of-pocket expenses. Don't hesitate to ask us about our current specials!
How Taking Care Of Your Smile Can Save You Money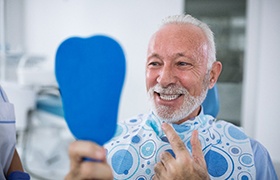 It's important to remember that investing in preventive care can significantly reduce your risk of experiencing a dental emergency. A good example is routine checkups and cleanings with our New Bedford dental team. These periodic visits allow us to catch serious dental problems, like gum disease and cracked teeth, early on, before they result in a dental injury. So, don't postpone your biannual appointments with our team in an attempt to save money; there's a very good chance it will end up having the opposite effect.
How to Prevent Dental Emergencies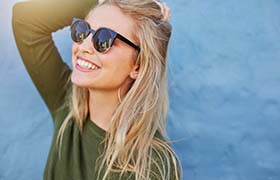 It only takes a few simple habits to drastically lower your chances of experiencing a dental emergency:
First and foremost, always wear a protective mouthguard whenever you play sports, regardless of whether or not the game involves physical contact!
Don't use your teeth as tools to open packages or bottles.
Don't bite down on extremely hard things like ice, rock candy, pens, pencils, etc.
Practice consistent oral hygiene to keep your teeth strong and decay-free.
Get routine checkups and cleanings at Clear Coast Dental so we can catch a small problem before it turns into an emergency later.
Dental Emergency FAQ's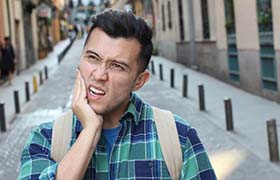 No one ever expects a dental emergency to strike. When one does appear, we understand that you may have questions about how to improve your situation or what you should do next. For your convenience, we have included some of the most common questions we've heard over the years below so you can be more informed when it comes to dental emergencies and know what to do to make your condition better until you arrive at our office! If your question isn't mentioned, please don't hesitate to give us a call.
Should I Cancel My Appointment If My Toothache Goes Away?
Even if your toothache suddenly goes away after a few days, the underlying problem has probably not disappeared. In fact, it is possible that the infection inside your tooth has totally destroyed the nerves in the pulp. Even though you will no longer feel pain due to severe nerve damage, the infection will continue to spread. For this reason, you should still schedule an appointment with a dentist as soon as you can.
At Clear Coast Dental in New Bedford, our experienced and knowledgeable dentists know how to accurately diagnose and treat toothaches, oral infections and other oral health problems. If dental pain is or has been bothering you recently, do not hesitate to get in touch with our team!
What's the Best Way to Sleep with Tooth Pain?
While we do our best to accommodate same-day emergency dental appointments, we understand if you can't get to our office the same day. If you must get to sleep with tooth pain, do your best to keep your head elevated as this will prevent blood from rushing to your head. This is a great way to stop your toothache from intensifying. If you take over-the-counter painkillers for your tooth, avoid aspirin. You should also avoid any foods that are cold, acidic, or very hard, especially right before bed. A cold compress can work to reduce swelling and make it easier to manage pain as well.
Will An Emergency Room Remove a Tooth?
The reality is only a licensed dentist can perform a tooth extraction. In fact, it's illegal for someone without the proper credentials to perform an extraction, even if it takes place in a hospital. Instead, the emergency room you visit will only be able to provide you with antibiotics and pain medication, but they can't address the root cause of your tooth. Furthermore, you should consider whether root canal therapy is a more appropriate treatment anyway as it can get you out of pain and save your tooth. When you visit our office for care, you can confirm which treatment it is you absolutely need.
What If I Can't Afford Emergency Dentistry?
If you are experiencing a dental emergency, a dentist will never deny you care simply because of cost, especially if you have major dental discomfort. While not having dental insurance can make dentistry more expensive, there are options available to you to make it more affordable. This includes CareCredit, which allows for monthly installments to be made on care. Keep in mind that the last thing you should do is assume that your condition will get better on its own as this rarely occurs for dental emergencies.