Dentures – New Bedford, MA
Bring Back Your Beautiful Smile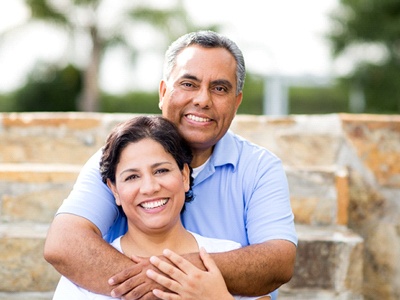 At Clear Coast Dental, we understand better than most people how annoying and embarrassing it can be to live your life without a full set of pearly whites. In addition to being a cosmetic nuisance, missing teeth also contribute to oral health problems and even issues with your general health. If you can't chew crunchy foods like fresh produce, your overall health is going to suffer. That's why we offer a solution: dentures. Keep reading to learn more about how dentures can benefit you and bring back your beautiful smile.
Why Choose Clear Coast Dental for Dentures?
Replace Any Number of Missing Teeth
Restorations Custom-Made for Each Patient
Smile and Eat with Complete Confidence Again
What Are Dentures?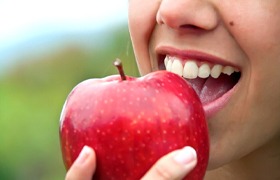 A denture is a set of ceramic teeth anchored onto an acrylic base the color of your gum tissue. They are made to look completely natural, like you never lost any of your pearly whites. While the dentures your grandparents wore may have felt or looked unnatural, modern advancements in dental technology have made today's dentures resemble natural teeth almost perfectly.
There are three types of dentures currently available:
Full Dentures
A full denture sits snugly on top of your gums. It contains an entire row of ceramic teeth to replace your top and/or bottom arch of missing pearly whites. To ensure that your restoration fits your mouth perfectly, one of our dentists will take detailed impressions of your mouth and send them away to a dental lab, where your new teeth will be crafted by a team of experts. Full dentures should stay in place thanks to the natural force of suction against your gums, but if you need a little added security, you can always buy a denture adhesive.
Partial Dentures
Missing even a few teeth can make smiling, eating, and talking embarrassing. That's why we offer partial dentures, which are designed to replace as many teeth as you're missing. Your new teeth will be attached to a metal framework, which hooks onto clasps placed on your remaining natural teeth, fitting into your smile like the missing piece of a puzzle. Each of the ceramic teeth will be customized so that they mimic the rest of your smile.
Implant-Retained Dentures
If you're looking for a longer lasting and more secure method of tooth replacement, we can place a few dental implants and attach a full or partial denture to them. The titanium posts then fuse to the jawbone, creating a sturdy foundation for your new teeth. Because the implants act as the roots of your teeth, they stimulate your jawbone to promote new growth, preventing your facial muscles from sagging and keeping you looking young.
Benefits of Full and Partial Dentures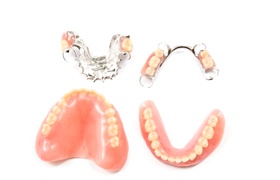 Here are some of the advantages that full and partial dentures offer:
A restored ability to eat, speak, and smile
Improved self-confidence and overall appearance
Custom-made to perfectly resemble your natural smile
Improve oral health and general wellness (since you can once again eat a healthy diet of various crunchy foods like vegetables)
A long-lasting solution to full or partial tooth loss
Benefits of Implant-Retained Dentures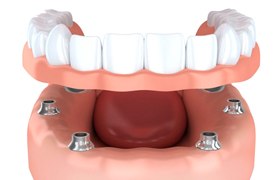 Implant-retained dentures in particular offer their own set of benefits, which include:
A more natural feel, since implants replace the roots of your teeth, not just the crowns like conventional dentures
Less likely to slip around or lose their fit over the years
No learning curve when eating – just chew like you used to when you had all your natural teeth
Jawbone stimulation to keep your face looking youthful and vibrant
No sore spots on the gums from ill-fitting traditional dentures
Are you ready to replace your missing teeth and improve your smile and overall quality of life? Then contact us today to schedule a consultation to see if dentures are just the thing your smile needs!