Dental Checkups & Cleanings – New Bedford, MA
Preventing Problems Before They Start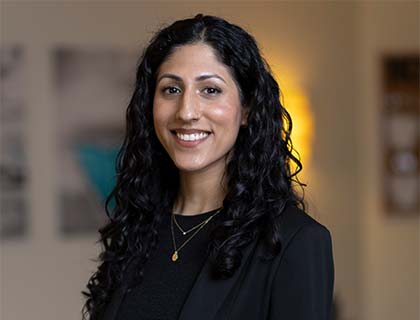 Any dentist will tell you that the key to maintaining good oral health is preventive care. Frequent dental checkups and cleanings are a crucial part to keep tooth decay, gum disease, oral cancer, and other problematic issues from developing. Patients who have not been to the dentist in more than six months are not only putting their oral health at risk, but they are also open themselves up to serious health-related conditions such as heart disease and negative cognitive brain function. Don't let another day go by. If it's been a while since your last dental visit, call us at Clear Coast Dental to schedule an appointment.
Why Choose Clear Coast Dental for Checkups and Cleanings?
We Use the Latest Technological Advancements
Eco-Friendly and Safe Digital X-rays
Knowledgeable and Trained Dental Team
Importance of Preventive Dentistry
Your oral health plays a bigger role in your overall body than you think. Everything we consume passes through the mouth. Touching the teeth, gums, tongue, cheeks, the roof of the mouth, and even the throat, harmful bacteria can be left behind to wreak havoc on your oral cavity.
When an individual has poor oral habits and does not brush and floss their teeth as they should, and when they avoid their regularly scheduled dental appointments, bacteria can grow and cause everything from tooth decay to gum disease. But not only that, bacteria can enter the bloodstream and spread throughout the body.
Why is this important? When an infection caused by bacteria reaches certain areas of the body, it can lead to serious problems. Poor oral health and things like gum disease have been linked to heart and respiratory disease, as well as brain-related diseases like dementia and Alzheimer's.
Preventive care is the only way you can be sure you are keeping your teeth and gums in the best shape possible.
Why Dental Cleanings Are Important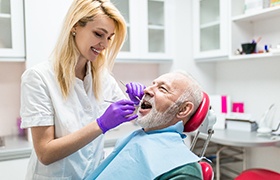 Even if it has been some time since your last dental cleaning, you probably remember that smooth and silky feeling of having a thoroughly clean mouth. Running your tongue back and forth across your teeth, it felt great knowing your pearly whites and gums were in tip-top shape, right?
Guess what? You can reclaim that feeling by seeing your dentist every six months for a regular dental cleaning! Our highly trained dental hygienists are prepared with the latest tools to remove plaque and tartar, as well as polish and shine your teeth.
During your appointment, we'll begin by checking each individual tooth to make sure there are no signs of tooth decay. Next, we'll chart your gum pockets as a way to establish a baseline. This will help us monitor whether you are showing signs of gum disease.
Then, you can expect us to break out the tools that perform the real magic. With a careful and gentle hand, we'll start removing any plaque and tartar buildup from around the gum line before flossing between your teeth and polishing your pearly whites.
Why Dental Checkups are Important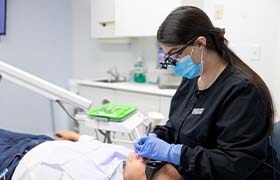 You know that time you spend talking with the dentist and having them examine your smile? If you think that is just so they can check the hygienist's work and make small talk, you're wrong. In fact, this part of your appointment, the dental checkup, is equally as important as the cleaning.
When your dentist comes in to check your mouth, they're not only looking to see if there are any signs of tooth decay or gum disease, but they're also performing an oral cancer screening. You may not even realize it is happening, but it's important for them to check your mouth, neck, and throat to make sure there are no causes for concern, especially since oral cancer is difficult, if not impossible to treat when discovered in the latter stages.
Just as you should have a regular dental cleaning every six months, go ahead and combine your checkup into that same appointment. When problems arise with your oral health, things can go from mild to severe quickly, which is why six months is the ideal time to see your dentist and have digital X-rays taken. This allows our dentists to see what lies beneath the gum line and determine a treatment plan if problems do exist.
What a Child Can Expect During Their First Visit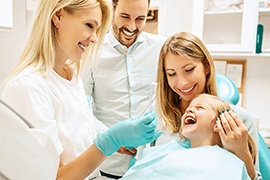 Unlike an adult who has already established a relationship with our dental team, children often need a bit of encouragement. It is recommended that you bring your child in for their first dental appointment by the time they turn a year old or as soon as their first tooth erupts.
This first appointment will be more about getting your child used to coming to the dentist. It is important that we have an opportunity to meet your child, make them feel comfortable, and perform a quick and painless examination to check on the progress of tooth development.
The same six-month dental visit applies, and as your child grows older, you can expect us to begin talking about fluoride treatment and dental sealants to protect your child's teeth from tooth decay.