New Bedford Dental Patient Information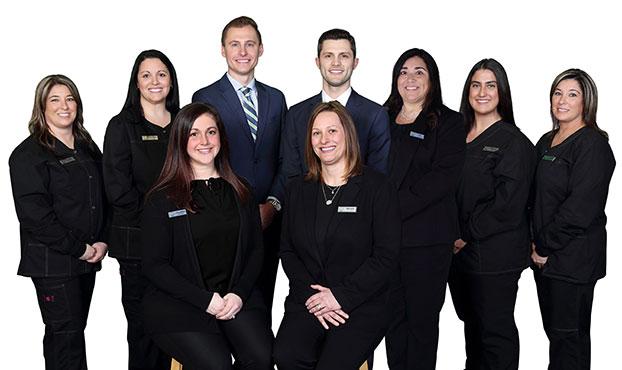 Have you recently scheduled a first appointment at Clear Coast Dental for yourself or a family member? That's great news! Our doctors and team members can't wait to get started on helping you enjoy the happier, healthier smile you deserve. Before you arrive, keep reading below to learn more about what to expect – and don't hesitate to contact us with any questions!
Your First Visit
When you schedule an initial appointment at Clear Coast Dental, our first priority is getting to know you as our newest patient. Our dentists spend a lot of time (an hour or more!) simply listening to the dental-related goals and concerns you have and providing valuable education regarding potential treatment options. After completing a comprehensive examination that includes digital X-rays and photographs, we'll develop a list of priorities together and place the most importance on what you want – it's really that simple.
Patient Forms
As you prepare for your upcoming visit, completing all of our new patient forms is an important step of the process. To save you some valuable time in our waiting room, we have the files available right here! Just click the button below to download the pages, print them out, and complete from the comfort of home where all of this information will be much more readily available. Once you've arrived at our New Bedford location and handed them to the front desk, we'll be able to expedite your check-in process.
Dental Insurance Accepted
Clear Coast Dental is in-network with several major dental insurances, including:
Altus
Delta Dental
Blue Cross Blue Shield
If your specific provider isn't on the list above, that's not a problem! We're happy to accept virtually any major PPO insurance and file claims on your behalf to maximize the reimbursements you deserve – you won't even have to lift a finger.
Financing Available
Are you not currently covered by a dental insurance plan? Are you interested in a big treatment plan but can't afford to pay for it all at once? CareCredit financing can definitely come in handy, then. This trusted third-party company offers several lengths of payment plans, and the shortest ones even come with NO interest to worry about. By being able to break up your cost over several months, enjoying a better, brighter smile with Clear Coast Dental's help can be smooth sailing.