Dental Technology – New Bedford, MA
Modern Dentistry That Makes A Difference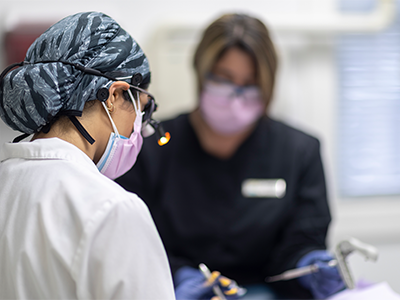 Oral healthcare is always evolving for the better because of new developments and innovations. At Clear Coast Dental, we really enjoy staying at the forefront of these important changes for the sake of our patients! Dr. Akbar, Dr. Herr, and Dr. Luccio regularly use advanced technologies throughout each stage of the treatment process, and we can't wait to show you how they'll benefit your overall experience. Contact us in New Bedford, MA today to learn more, or if you'd like to schedule a first appointment.
Intraoral Camera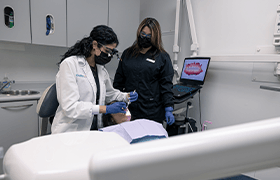 If you've ever wanted to learn more about the inner workings of your smile, our hi-tech intraoral camera can shed some much-needed light! This wand-like device is navigated through the mouth by our team members so that it can capture hundreds of high-resolution images of the teeth, gum tissue, and other oral structures. Then, we can pull these images up on a nearby monitor for a helpful visual aid as our doctors discuss any important findings from your checkups and possible treatment recommendations.
Digital X-Rays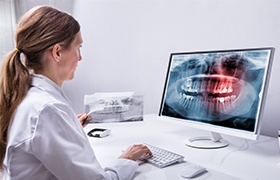 There's a lot about your smile that we just can't see on the surface – that's where digital radiography comes in. This advanced technology succeeds where traditional film fell short in yesteryears, simplifying the X-ray development process down to mere seconds and eliminating the need for darkrooms altogether. It's also much more eco-friendly and safer. Any radiation exposure our patients experience is kept to an extremely minimal level.
CBCT Scanner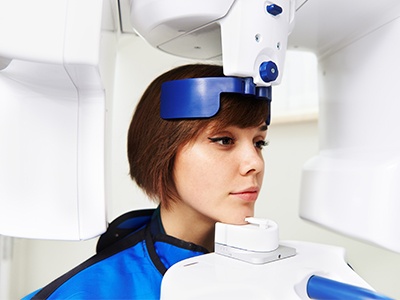 CBCT stands for cone beam computed tomography. This remarkable machine is similar to an X-ray in that it uses radiation to produce images of what is beneath the surface of the teeth and gums. However, unlike a typical X-ray machine, the CBCT scanner uses a cone-shaped beam of radiation that results in extremely detailed, three-dimensional images. Not only do CBCT images allow us to see the teeth and jaw, but they also let us see a patient's nerves and connective tissues.
Digital Impression System
You might remember the days of needing to sit very still while your dentist pressed a trayful of gooey impression material over the teeth. This model is necessary when creating dental restorations like crowns, veneers, and nightguards, but thankfully, Clear Coast Dental has made the overall process much less "gag-worthy" with digital impression technology! Now, a few scans of the mouth is all it takes to create beautifully comprehensive, three-dimensional images of the patient's teeth and gums. Overall accuracy is greatly improved as well.
Soft Tissue Laser Dentistry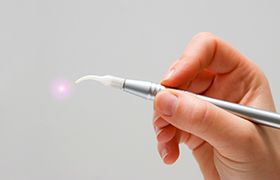 Lasers are swiftly becoming an essential tool in the dental field, and for good reason. Their highly concentrated beam helps make a wide variety of treatments much more precise and comfortable, especially when soft gum tissue is involved. Dr. Akbar, Dr. Herr, and Dr. Luccio regularly use a state-of-the-art soft tissue laser to treat gum disease, eliminating diseased portions conservatively. Most of our patients feel so at ease throughout this process that they don't even need local anesthesia. We also offer aesthetic gum recontouring!