Dental Implants – New Bedford, MA
The Superior Tooth Replacement Option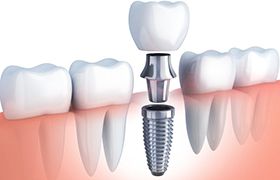 It's no understatement to say that dental implants have completely changed the way dentists are able to replace missing teeth. These restorations are so lifelike and durable that they might as well be real teeth! Here at Clear Coast Dental, we can use this state-of-the-art technology to permanently fill the gaps in our patients' smiles, renewing their confidence and bite at the same time. If you're ready to turn your tooth loss into a distant memory, implants are by far the best way to do it. To learn more and see if this treatment would be a good fit for you, contact us today.
Why Choose Clear Coast Dental for Dental Implants?
Able to replace any number of teeth for a lifetime
98% success rate
Longest lasting tooth replacement available today
Benefits of Dental Implants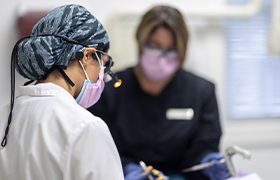 Unmatched Security: The reason dental implants are so unique is that they replace an entire tooth both above and below the gum line. A small titanium post is placed into the jawbone to mimic the root structure of a tooth. Other treatments only bring back the part of the tooth you can see. As a result, implanted teeth are much more stable and secure compared to other solutions, allowing patients to eat basically whatever they want with ease.
Aesthetics: Dental implants are always topped with custom-made ceramic restorations. They don't have any metal or plastic attachments needed to keep them stable within the mouth, so they're able to blend seamlessly into any smile.
Bone Retention: The jawbone naturally starts to atrophy after tooth loss, and regular bridges/dentures can do nothing to stop this. Dental implant roots, however, actually stimulate the jawbone and encourage fresh blood flow to the area. This enables the bone to maintain its shape and strength, which in turn helps a patient have a more healthy and youthful appearance over time.
Longevity: With standard oral hygiene, a dental implant can easily last for 30 years or more. In many cases, a patient is able to rely on one for the rest of their life.
Indications for Dental Implants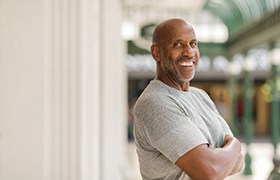 One of the best things about dental implants is that they can reliably help patients dealing with any degree of tooth loss:
Missing One Tooth
Instead of filing down the surrounding teeth to hold a bridge, a single implant root can be placed between two healthy teeth and topped with a crown to create a seamless addition to the smile.
Missing Multiple Teeth
For patients who do not have enough healthy dental structure to support a regular bridge, just 2 implants can support up to 4 replacement teeth in a row. Compared to a traditional bridge, implant bridges are much more stable and can be expected to last longer as well.
Missing All Teeth
With only 4 to 6 strategically placed implants, a patient can get a reliable denture that they don't ever have to worry about shifting around in their mouth. Implant-retained dentures enable patients to have a much stronger bite compared to traditional removable ones, helping them eat a wider variety of foods and improve their overall health in the process.
Partnered with New Bedford's Best Oral Surgeons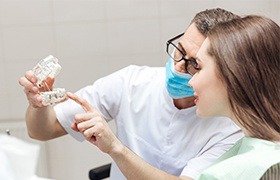 In order to make sure that our implant patients receive the best possible care at all stages of treatment, we rely on a network of local oral surgeons to place their implants. Every one of them has years of specialty training and the experience of placing countless implants under their belts, ensuring that our patients' new smiles will have a strong and sturdy foundation. After a patient has had time to heal from the placement procedure, they'll return to Clear Coast Dental to receive their permanent restorations.
CBCT Scans and Dental Implants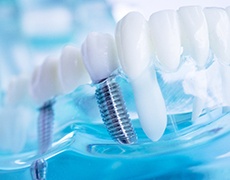 During your dental implant consultation, we will likely want to perform a CBCT scan. Our CBCT technology works similarly to an X-ray machine, but the images it produces are much more detailed. They will allow us to get an in-depth look at your remaining teeth, your jawbone, your nerves, and your connective tissues. Armed with that information, we can determine whether you are a viable candidate for dental implants. The dentist who performs your implant placement surgery will also find the scan valuable because it will allow them to plan your procedure in a way that minimizes the risk of complications.
Understanding the Cost of Dental Implants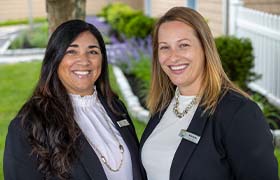 Because dental implants can be customized based on each patient's unique situation, there is no set cost for the procedure. Factors such as how many implants a patient needs, where they are located in the mouth, and what kind of restoration is used can all influence the final price.
While implant restorations do tend to cost more upfront than other traditional options, they normally end up being the better financial choice over time. Because they last so long (30+ years or longer), patients usually end up spending much less on implants compared to regular bridges and dentures, which typically have to be completely replaced every 5-7 years.