Dental Services – New Bedford, MA
Every Service for Every Smile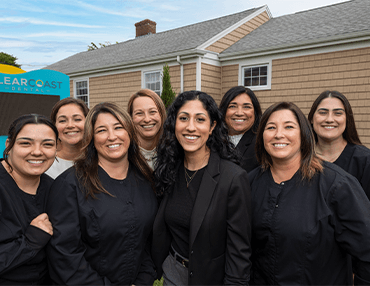 The team at Clear Coast Dental is ready to serve every single smile here in New Bedford, whether they are young or just young at heart! We can provide refreshing dental checkups and teeth cleanings, give patients custom-made tooth replacements, and even facilitate completely personalized cosmetic smile makeovers. When you and your family partner with Clear Coast Dental, taking care of your teeth and achieving a healthy, beautiful smile is always easy and convenient!
We understand that each patient is completely unique, so before recommending any of the many services we have to offer, we sit down with everyone and discuss their particular dental history and goals. This enables Dr. Akbar, Dr. Herr, and Dr. Luccio to put together the perfect treatment plan no matter what a patient needs.
So, what brings you to our website today? Is it time for your next checkup, or do you need help with a particular problem? Click on any of the links below to read about our available treatments. For questions, or to schedule a new patient exam, give us a call today!