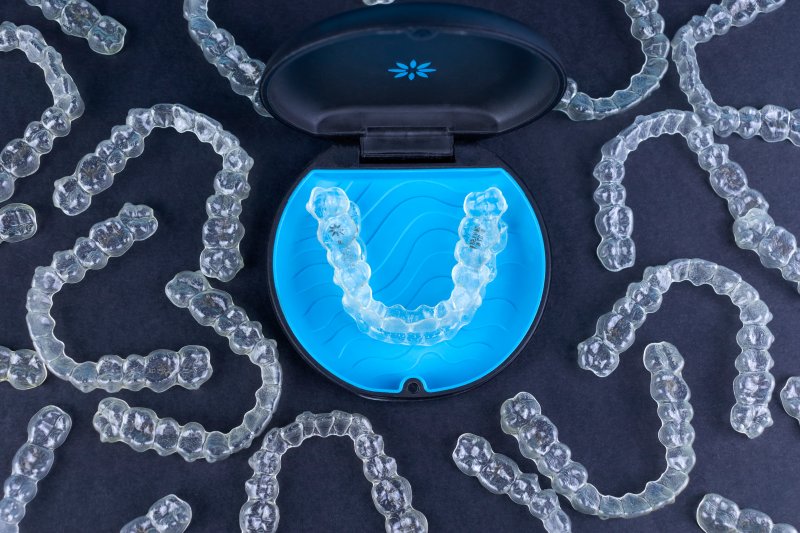 Whether it be to save money, save time, or just for the satisfaction of it, there are a lot of reasons to want to do something yourself. Being able to cook your own food or mend your own clothes are valuable skills, and doing them can give you a great feeling of accomplishment.
There are some things, however, that won't make you feel as good if you do them yourself. Orthodontic treatment is one of them. Several brands of DIY clear aligners claim to offer results comparable to Invisalign from the comfort of your home. However, Invisalign treatment outclasses them in several ways. Here are just a few.
Pre-treatment Exam
When you start your Invisalign treatment, your dentist will perform a thorough exam to make sure that you aren't currently suffering from any oral health problems. This is important, as gum disease or tooth decay can affect the efficacy of the Invisalign treatment. On the other hand, DIY aligners don't come with any kind of in-person exam—the most you're likely to get is a video call with a dentist. If the last few years have taught us anything, it's that video chats are great, but they aren't good for everything. You need an in-person exam to ensure that you're ready for orthodontic treatment.
More Treatment Options
Many people think that Invisalign is just a plastic tray, but that's not true. Invisalign treatment can be paired with attachments that allow your aligners to treat a wider variety of conditions, like small "buttons" that can emphasize individual teeth. These attachments can't be used at home–you need an experienced Invisalign provider to adhere them to your teeth. That means that DIY aligners fix fewer problems than Invisalign does.
Continuous Supervision
For the most part, DIY aligner patients will have to bear the responsibility of checking for issues with their alignment treatment. Unfortunately, there are a lot of smaller issues that are easy to miss. To most people, these problems only become obvious if something goes seriously wrong. A professional will be able to catch problems before they reach that point. That's why Invisalign providers offer regular in-person check-ups to ensure everything is going smoothly.
As you can see, there are many things Invisalign offers that DIY aligners do not. No matter how handy you are, it's best to leave straightening your teeth to the professionals.
About Our Practice
We at Clear Coast Dental have been providing our community with high-quality, personalized dental care for decades. In that time, we've earned the trust of hundreds of patients. That's how we've gotten over 250 five-star reviews—by treating our patients with respect. We also have four incredible dentists on staff, each of whom has committed themselves to continuing their education year after year. If you have any questions about Invisalign treatment, we'd be happy to help you! We can be reached at our website or by phone at (508) 812-9294.