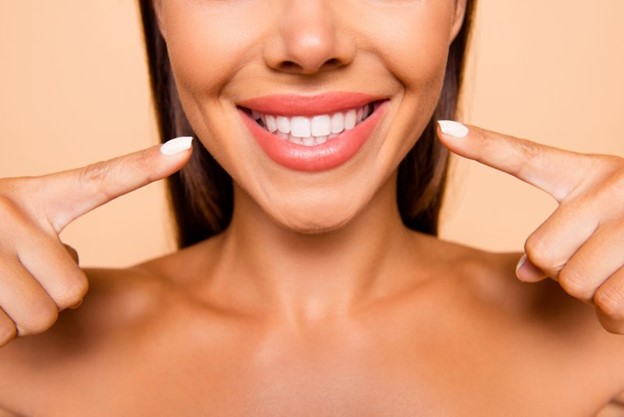 If you're unhappy with the state of your smile, your situation isn't' hopeless! When it comes to overhauling your teeth and giving you the smile of your dreams, nothing is more effective than a smile makeover! However, this process can give you much more than just a better-looking set of pearly whites; there are many other physical and psychological benefits to be reaped as well. Here's what your cosmetic dentist in New Bedford wants you to know about smile makeovers and what they're capable of.
What Exactly Is a Smile Makeover?
A smile makeover is actually a blanket term that's used to describe a smile that receives a complete overhaul from any combination of cosmetic treatment options. Since everyone has different individual needs, certain people only need certain things done to their teeth. That said, across the board there are many popular solutions that are utilized to improve the appearance of your smile, including:
Porcelain veneers
Metal-free dental restorations
Dental bonding (also called cosmetic direct bonding)
Teeth whitening
Gum recontouring
Invisalign
What Are the Benefits of Smile Makeovers?
There are numerous benefits to seeking out a smile makeover, including:
Provides a better-looking smile – This is the biggest draw for smile makeovers; the result is a fabulous-looking smile!
Boosts your confidence – Your smile is one of the first things that people notice about you, so knowing that it looks its absolute best can work wonders for your self-confidence and ensure that you make great first impressions.
Improves your oral functionality – Many makeovers are also designed to improve your bite and enhance your chewing function, which will positively impact your overall oral health.
Repairs damaged teeth – In many cases, makeovers also involve repairing minor flaws such as chips, cracks, or fractures in your teeth. This also reduces the risk of cavities!
Offers streamlined treatment – Smile makeovers make the most out of your time and your money. Your dentist will plan each step with you and ensure that you can meet your smile goals.
Enhances your whole face – In addition to providing a better-looking and feeling smile, this treatment will also reduce facial wrinkles and make your face appear fuller and younger.
A smile makeover won't just give you a better-looking smile; there are many other benefits to reap as well! If you're curious about taking your smile to the next level, talk with your dentist about what your needs are and how a smile makeover can address them.
About the Practice
The team at Clear Coast Dental is happy to serve patients and families in New Bedford! The practice is led by the awesome trio of Dr. Hira Akbar, Dr. William Herr, and Dr. Andrew Luccio, who all have several years of experience and expertise in a wide range of fields. Their practice is pleased to offer many available services including cosmetic dentistry. If you have any questions about smile makeovers or would like to schedule an appointment, you can contact the practice through their website or over the phone: (508) 812-9294.