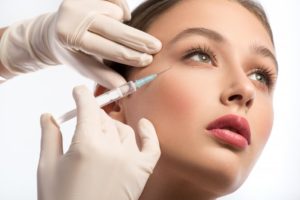 You've seen the harrowing images on the internet—the failed attempts at turning back the clock with BOTOX and other dermal fillers. They serve as a cautionary tale about trusting the wrong practitioner. You would like to get this treatment to reduce lines and wrinkles, but worry about your face turning out looking unnatural.
It may surprise you to learn that the professional you can likely trust the most is a dentist, but it's true! In this blog post, you'll come to see why you should visit your cosmetic dentist in New Bedford for these services.
Picking Whom to Trust
In the hands a knowledgeable professional, BOTOX and fillers can enhance your appearance and make you look rejuvenated. However, when performed by someone who isn't familiar with facial structures, these injections can have disastrous results. But how do you know that you've found a qualified provider?
Although plastic surgeons and dermatologists were the first practitioners to offer these services, they are not necessarily experts in maxillofacial issues. Dentists, on the other hand, focus their entire careers exclusively on this part of the body. Compared to many medical doctors, dentists may have more training and expertise in this area and therefore could be the right choice for your BOTOX or dermal filler injections.
Not Just Teeth
Did you know that dentists are trained to treat more than just teeth? Soft tissues in and around the mouth are closely monitored by your dentist to ensure your oral and overall health. For example, at every checkup exam, they look for early signs of oral cancer, which can manifest inside the mouth, on the lips, or even in the neck. They are specifically trained to understand the mechanics and structure of the face to recognize potentially cancerous cells.
As a result, it's not that much of a stretch to say that they are qualified to know where to administer injections for optimal results.
One-Stop Shop
By providing BOTOX and other dermal fillers in their practice in addition to dental services, your dentist can give you a true smile makeover. You don't have to go to several different specialists to get the look you want. After transforming your teeth with whitening, veneers, or dental implants, your dentist can address the wrinkles around your mouth, eyes, and forehead that are holding you back from smiling with complete confidence.
Ultimately, you want to like what you see in the mirror, and your dentist can help you achieve that. Trust this highly trained professional to know how to give you the look you're after, for both your teeth and your facial tissues. By the time they're finished, you'll love your smile and want to share it with everyone.
About the Practice
Clear Coast Dental is proud to have three talented, highly experienced dentists on staff. They are dedicated to continuing education and are up-to-date with some of the most innovative treatments and technologies available. They offer BOTOX and Juvederm in addition to cosmetic dental procedures to enhance patients' smiles. Are you interested in learning more about these services? You can contact Clear Coast Dental by calling 508-997-1030 or clicking here.