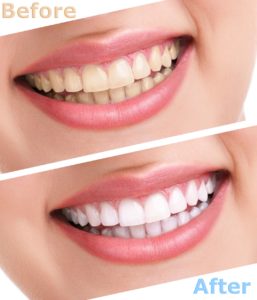 Believe it or not, the holiday season is already here, which means you're on the hunt for the perfect surprise for your loved one. You could purchase the latest tech gadget or trendy clothes, but why waste your money on an object that will be collecting dust on a shelf in a few months? Instead, your cosmetic dentist in Bedford can help you give a gift that keeps on giving – a confident smile. Teeth whitening is the perfect option because they will enjoy your thoughtfulness every time that they look in the mirror.
Invest in a Whiter Smile
It's easy for someone to feel embarrassed by brown, yellow, or stained teeth. As a result, they might have low self-esteem, which might cause them to miss out on certain opportunities because they are insecure about their appearance. You can transform their outlook on life and their self-esteem through the power of a brighter smile. Here are 4 benefits of gifting teeth whitening.
Always in Style
Unlike the latest technologies or outfits, a beautiful smile will never be outdated. In fact, it will always be in style. Day after day, they'll have the ideal accessory to look and feel their best, whether at home, work, or social events.
Your loved one will enjoy your gift every day because their results can last. With the right habits, their teeth can stay bright for many months, allowing you to invest in their self-esteem throughout the year ahead.
Encourages Career Success
Research shows people with an attractive smile are viewed as being young, intelligent, and professional, which can affect job opportunities. You can help boost their career by helping them achieve the bright, sophisticated smile they deserve.
People who don't like their teeth often avoid smiling, which doesn't just make them look sad. According to WebMD, smiling can affect the immune system. Not only can regular smiling help ward off harmful invaders, but it can also lower blood pressure. Overall, whiter teeth will make your loved one want to share their beautiful smile while simultaneously improving their general health.
Teeth Whitening Treatments
Your cosmetic dentist offers 2 flexible options for teeth whitening. After an initial consultation and discussing their desires, your dentist will recommend a treatment option:
In-Office: Teeth can become as much as 8 shades brighter after about 1 hour.
At-Home: The teeth are whitened from the comfort of home over a period of two weeks using a professional kit.
With the right solution for their lifestyle, your loved one can put their best foot forward to step into the new year with added confidence.
About Clear Coast Dental
Clear Coast Dental has been a fixture in the community for exceptional dentistry for decades. Our team of dentists has diverse training in many advanced services, like cosmetic dentistry. We use the latest methods and technologies to create healthy, beautiful smiles. If you or a loved one are interested in teeth whitening, contact our office today to schedule a consultation.