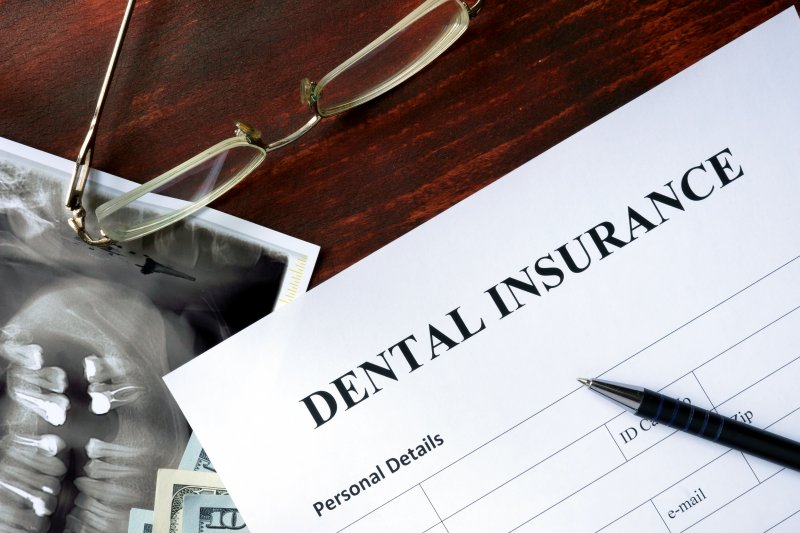 Your dental insurance plan resets at the end of the year, and chances are you still have benefits you could be taking advantage of. The National Association of Dental Plans estimates that only about 2.8% of patients with PPO plans meet or exceed their annual maximum. By using your benefits now, not only do you get the most out of your insurance, but you'll also help ensure that your smile stays clean and healthy.
What Does Dental Insurance Cover?
Your PPO plan will most likely put an emphasis on preventive treatments meant to help you detect and treat minor problems in your mouth before they become severe oral health issues that are more difficult (and more expensive!) to treat. Most insurance carriers follow a 100-80-50 coverage structures as follows:
Routine preventive and diagnostic care are 100% covered. This usually means that your insurance will pay for two dental cleanings and examinations every year. The coverage also often includes an annual X-ray that can help your dentist find oral health issues that wouldn't be visible otherwise.
Basic procedures are 80% covered. What counts as a "basic procedure" might vary depending on your plan, but it usually includes fillings, gum disease treatment, root canals and tooth extractions.
Major procedures are 50% covered. Again, the definition of a major procedure depends on the insurance carrier. In most cases it will refer to crowns, bridges, dentures and other types of restorations.
Keep in mind that you'll need to meet a deductible before insurance kicks in. However, most plans will waive the deductible for preventive and diagnostic care.
Remember that these are just general guidelines; you should review your benefits to see how coverage applies in your case.
Why Is It Important to Take Advantage of Your Dental Insurance?
Using your dental insurance means you're getting important treatment that will protect your teeth and gums from decay and disease. The cleanings covered by your plan will remove plaque and tartar from places that you've missed while brushing and floss on your own, and your dentist can find cavities and gum disease in their earliest stages during an examination. If an issue is found, it'll be better for your health – and your bank account – if you have it treated as soon as possible. For example, a small cavity can be filled, but if it's left alone for too long, you might lose the tooth altogether and need to get a replacement.
Talk to your dentist about the state of your oral health and ask about what kind of treatments you need in the future. If you can have a procedure done now, it's best to schedule it before your insurance resets (which means you'll have to pay the deductible again). Remember, dental insurance is supposed to help you protect your smile; don't let it go to waste!
About the Practice
At Clear Coast Dental in New Bedford, we bring all of our patients, new and old, a wide variety of services to keep their smiles healthy and dazzling. Whether it's a preventive checkup, a crown for a broken tooth, or treatment for gum disease, the needs of your teeth and gums are our top priority! To schedule an appointment or to ask a question about dental insurance, visit our website or call (508) 997-1030.