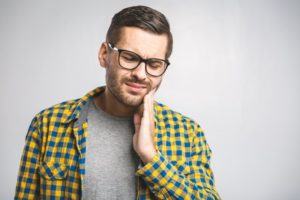 A dental emergency can happen out of nowhere, causing extreme discomfort and panic if you don't know what to do next. Whether it's biting on a hard kernel of popcorn or your kids having a physical injury, dental emergencies can turn the perfect day into a traumatic event. Thankfully, your emergency dentist in New Bedford has some tips on how to handle the most common dental emergencies. That way, you can deal with a dental emergency for you or your loved ones like a pro.
How Do I Know if I Have a Dental Emergency?
Dental emergencies will typically fall into two different categories: infection from poor oral healthcare that happens over time and injury or trauma to the face. You may have a dental emergency if you're experiencing any of these common symptoms:
Pain in your mouth
Bleeding
Aching in your tooth
Sores in your mouth
Damage to your tooth
Sudden or painful swelling
How to Handle Common Dental Emergencies
If an emergency does occur, it's important that you know your next steps. Follow these tips to increase your chances of saving your tooth if an emergency occurs:
Toothaches
If you feel a sudden aching in your tooth, try flossing around the area to remove any food debris. If the pain persists, contact your dentist. You may need a root canal to remove the infected or decayed portion of your tooth. Until then, take over-the-counter pain medication and avoid chewing on that side of your mouth.
Knocked-Out Tooth
If your tooth gets knocked-out, don't worry! You may still have a chance of saving it by picking it up by the crown and rinsing it off. Then, try to put it back into your socket. If this isn't possible, store it in milk or water until you can see your dentist. The sooner that you can get into their office, the higher the likelihood of successfully replanting your tooth.
Lost Crown or Filling
A lost crown or filling can be painful because it exposes the more sensitive, inner portion of your tooth. If this happens, you can use dental cement found at your local drugstore to cover your tooth and keep it protected. You can also apply a cold compress if there is any swelling, and then visit your dentist to have your tooth properly restored.
If you haven't experienced a dental emergency before, consider yourself lucky! Now you can be confident if and when one occurs, keeping you and your loved ones safe and healthy.
About the Practice
At Clear Coast Dental, we have a team of 3 dentists who are each highly educated and experienced in providing emergency care to their patients. We are even open on Saturdays because there tends to be higher numbers of dental emergencies on weekends. For any questions, our dentists can be contacted through their website or by phone at (508) 997-1030.