Cost of Dental Implants – New Bedford, MA
The Most Beneficial Investment in Your Smile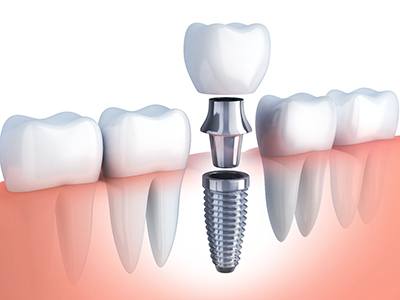 Many patients who would make excellent candidates for dental implants hesitate to commit to this treatment because they don't wish to spend a lot of money. At Clear Coast Dental, we completely understand that. We wouldn't recommend dental implants unless we wholeheartedly believed they're the most beneficial investment in your smile that you can make. Keep reading as we discuss some of the variables that influence the cost of dental implants in New Bedford. Then, learn how you might be able to afford this truly revolutionary method of tooth replacement.
Types of Dental Implants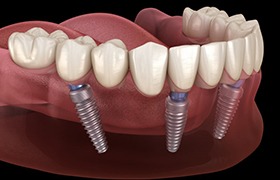 The number of teeth you're missing is a major factor in the cost of your treatment. For example, it should go without saying that a single implant post restored with a dental crown will cost significantly less than four to six posts securing a full denture. Dental implants can also be made from various materials and placed at different angles. All of these factors greatly impact the cost of your tooth replacement. During your consultation, your implant dentist in New Bedford can go over the details of your treatment plan and lay out a personalized cost estimate.
What are the Stages of Dental Implant Treatment?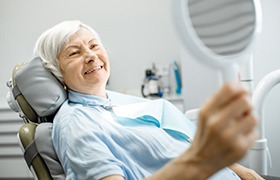 You won't have to pay for the entirety of your treatment at once. The dental implant process is split up into several procedures over the course of a few months, with each of them incurring their own unique cost. This allows you to pay for your new smile one procedure at a time. Some of the steps in the process include:
The initial consultation
Any needed preparatory work, such as tooth extractions, bone grafting, or gum disease treatment
Implant placement surgery
Placement of abutments (little metal pieces that anchor your restoration onto your implants)
Design and placement of your permanent restoration (a crown, bridge, or denture)
Are Dental Implants Worth the Investment?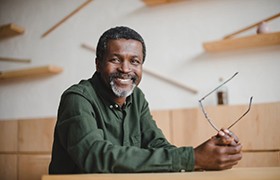 Yes, dental implants are absolutely worth the investment! They have the ability to last for decades, making them a better long-term solution than alternative treatments that have to be replaced every few years. They also deliver unmatched benefits, such as incredible sturdiness, lifelike appearance, and promotion of new jawbone growth. Most of our patients who have received dental implants in New Bedford have said they were well worth the cost.
Does My Dental Insurance Cover Dental Implants?
Many dental insurance carriers unfortunately do not cover the cost of dental implants. However, you'll have to get in touch with a representative from your company to be sure. Our team will be more than happy to help with that process. Even if your plan doesn't cover the implants themselves, it might mitigate the cost of preliminary treatments or your final restoration. We can help you explore various payment options, such as low- or no-interest loans through CareCredit.
Are you ready to invest in the health and beauty of your smile? Contact our practice today to schedule your implant consultation.