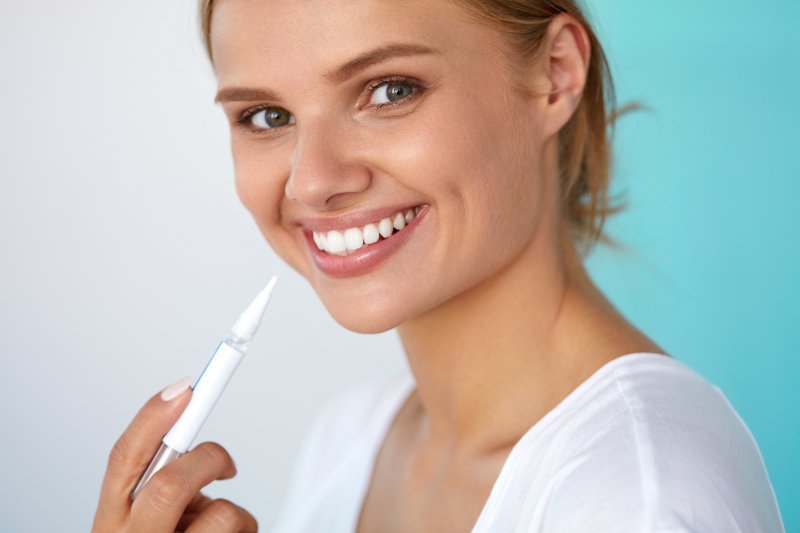 Do you have stubborn stains or discoloration in your teeth? If so, then you're likely considering getting teeth whitening to improve your smile. While you can visit your dentist for this procedure, you might also be tempted to buy a store-bought product for convenience. But what's the difference between the two options? Read on to learn how store-bought and professional teeth whitening treatments compare so you can feel good about your choice.
Store-Bought vs Professional Teeth Whitening
Most teeth whitening agents consist of a peroxide solution. The effectiveness of the material depends on the concentration level. A mild whitening agent will only have about 10% peroxide while a stronger product will contain as much as 40%.
Your local store might offer over-the-counter whitening items like gels, kits, and strips. However, while these products are convenient, they also have the lowest concentration of peroxide. Not only will they offer lackluster results for brightening teeth, but they typically come as a one-size-fits-all treatment. These won't take your specific dental situation into account and can sometimes cause gum irritation.
With professional teeth whitening, your dentist will use stronger agents with a higher concentration of peroxide. They can also provide both in-office and at-home treatments, which are significantly quicker and safer than store-bought products. Whether you choose to gradually whiten your teeth with custom trays at your convenience or blast away stubborn stains in just a single appointment, you can expect to enjoy higher quality results for a longer time!
Which Whitening Treatment Is More Cost-Effective?
While store-bought teeth whitening kits may be more affordable, you'll likely need to buy them repeatedly to retain your brightened pearly whites. Professional treatment may have a higher initial cost, but it'll offer a safer and more effective method for removing stains and discoloration from your smile. By opting for a stronger and longer-lasting solution, you'll save more money in the long run.
Getting OTC teeth whitening has its advantages, but visiting your dental office for a professional procedure will give you more bang for your buck! Consult your dentist if you'd like to get this treatment, and they'll be glad to help you achieve your best smile.
About the Author
Dr. Hira Akbar earned her dental degree from the University of Pittsburgh. She also regularly completes continuing education courses to remain up-to-date on the latest advances in the field to provide high-quality care for her patients. She offers a variety of comprehensive treatments, including in-office and take-home teeth whitening to enhance your pearly whites. If you'd like to schedule a consultation, feel free to visit our website or call 508-812-9294.