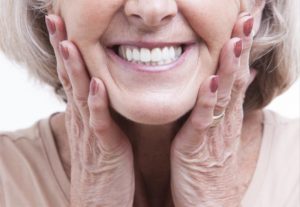 Dentures in New Bedford can be wonderful, life-changing dental prosthetics that not only restore smiles but also restore one's ability to enjoy eating and speaking. However, a set of dentures that don't fit properly can be equally as harmful. Keep reading to learn what your local dentist has to share about five serious oral health issues that ill-fitting dentures can cause.
Oral Health Issues Caused by Ill-Fitting Dentures
If you've ever worn dentures, then you know there are obvious things that can signal problems from the get-go. Discomfort, difficulty chewing and speaking, or sounds of clicking or snapping are just a few. Many people ignore these issues, assuming that they are just part of the experience, but it's important to shed light on them as soon as possible in order to avoid these five serious oral health problems:
Gum Disease
Dentures that don't fit properly on your gums can cause irritation to them. Over time, swelling may occur, and this makes the soft tissues more vulnerable to infection. If not dealt with, that infection can cause gum disease, eventually affecting the jawbone as well.
Headaches
When it comes to frequent headaches, many people never think about oral issues having anything to do with it until they've run out of other possible causes. Ill-fitting dentures can cause pain in your mouth that you may not even notice until it has resulted in a full-blown headache. Unfortunately, this can often be misdiagnosed as being caused by something different.
Problems Eating or Speaking
It's natural for there to be an adjustment period when it comes to learning how to talk and eat with new dentures. However, if this difficulty lasts for an extended period of time, that's when there may be cause for concern. After all, dentures are meant to enhance your quality of life, not make it frustrating.
An Uneven Bite
If your dentures don't fit properly, they can cause your bite to be uneven. This can result in an unattractive smile and also excess saliva pooling in the sides of the mouth. Over time, that can cause yeast to build up, leading to infection.
Jawbone Atrophy
It may not be something you've considered, but the health of your jawbone is directly connected to the well-being of your gums. Because the jawbone does not have the ability to form new tissue on its own, the excess pressure caused by ill-fitting dentures can cause it to wear down.
If you think you may be experiencing problems from ill-fitting dentures, be sure to contact your dentist as soon as possible to avoid more serious issues down the road.
About the Practice
The team of dental experts at Clear Coast Dental understands the importance of dentures fitting properly in order to enhance your quality of life. It is their priority to make sure each of their patients receives the highest quality of care and enjoys the benefits of a restored smile. Their combined skills and years of experience make them a great choice for dental care in New Bedford. Do you have questions about your dentures? You can visit us online to request an appointment, or call us at (508) 997-1030.