Why Choose Clear Coast Dental?
Over 100 5-Star Google Reviews
Our Dental Office Mission
Family, Convenience
& Affordability
Here, you and every single smile in your household are always welcome. Our dental office has been around for decades, so these days, we often find ourselves helping three generations of the same family at the same time, including children, parents, and grandparents alike! And, thanks to having multiple dentists on staff, we're able to provide a wider array of services than your typical dental practice, meaning you'll be able to get all the care you need in one convenient location. We'll even make paying for your care completely painless thanks to our flexible financing options and commitment to keeping your visits easily affordable.
Tour Our Dental Office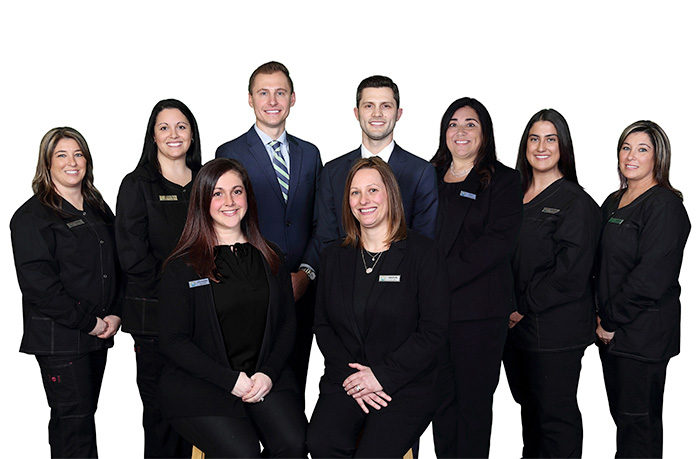 Patients Love Our Dentistry
"I have bad anxiety, so you can imagine how much I love the dentist. I had to have two cavities filed and the Dentist and the Dental Assistant were great! They kept me calm the whole time and I felt like they really cared."
Kelsey M. New Bedford, MA
"A great dentist's office! Everyone is very professional and friendly. They make filling cavities as quick and painless as possible. I'd definitely recommend coming here if you're looking for a new dentist!"
Faleeba Cosplay
"This office is Top Notch! From the moment you walk in and are greeted by Michele and Lori until you leave, you feel like family. The office is clean and organized and the treatment rooms are immaculate! Dr. Arnold and her team are patient and inform you of what they are doing every step of the way. I can't say enough about the team at Clear Coast Dental! Can you rate 10 stars?!"
Christina Lane
"As a nervous patient, Clear Coast Dental has always made me feel comfortable and relaxed. The Dr's take their time to explain procedures and answer any questions. The entire staff is always so welcoming!"
Alyssa Barbosa
Over 100 5-Star Google Reviews
A Team Approach to
Excellent Dentistry
Our team's #1 goal is to make you feel right at home every time you come to see us, and they'll do so by carrying on the 30+ year tradition of providing warm, personalized dental care. Each member has decades of experience and truly cares about our community, and you'll feel that every time you come to see us. Thanks to them, you won't believe how relaxing and fulfilling it can be to take care of your smile.
Meet Our Dental Team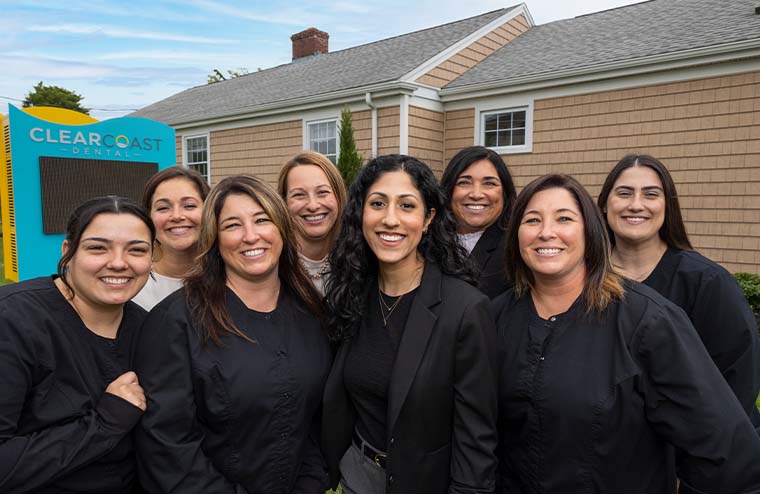 Featured Dental Treatments
How We Can Help You Smile
Dental problems big and small can all be taken care of here at Clear Coast Dental, and we can also provide routine treatment to help your family avoid developing issues in the first place! With an emphasis on prevention and a comprehensive menu of services, you can trust that our team will always be able to provide what you need.
Exceptional Dentistry
Can Be Affordable
At Clear Coast Dental, world-class service doesn't come with a life-altering price tag! We accept nearly all dental insurance plans including some of the most popular like Delta Dental, BlueCross BlueShield, and Altus. We also offer in-house financing and CareCredit with no-interest payment options. And, to make scheduling your first appointment with us even easier, we also offer a FREE new patient exam as well as a FREE orthodontic consultation.
Explore Your Options